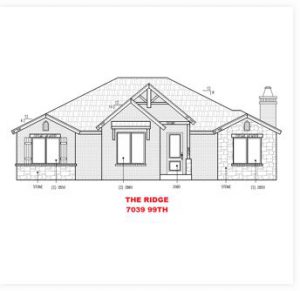 Home Price – Home Location – # of Bedrooms/Baths
First and foremost, we listen to our clients! Building a home is a big commitment and we respect that. We will work very closely with you to get your ideal location, budget, and style goals met so that you walk away feeling great about your decision to build with Big State. 
The first step in our process is to identify your budget. From there we will search to find the best location to match your financial requirements and then begin working on a design. Once we've accomplished these steps we work with the architect to accomplish what eventually becomes your blueprint.
Once the blueprint is ready the bidding process will begin and the budget will get set firmly. From there your package will be delivered to the lender and the home will receive an appraisal. Once the lender approves your loan, construction will begin to take place. During the next phase you will meet with our designer to begin making your custom selections. We will provide as much or as little assistance that you need to help make the best choices for your home.
As the home begins to take shape we will work with you to make sure we are meeting your standards. We will host on site meetings regarding important decisions and direction on where certain elements are placed. Then, once the home is complete we will have an instructional meeting to show you everything within the home before you go into closing.
Approximately 60 days after closing and you move in we will come back for a final walk through to make sure any minor flaws get fixed. We want to make sure to give you the best experience Lubbock and surrounding areas have to offer. If you are interested in starting this process with us, contact us today!